Blog
The old iPhone 3GS has been forgotten? What else can we expect?
Apr 18, 2022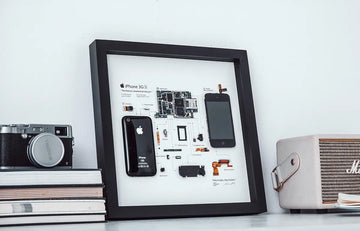 The old iPhone 3GS was released on June 19, 2009, in the United States, Canada, France, Germany, Italy, Spain, Switzerland, and the United Kingdom. Within the first weekend of its release, over 1 million iPhone 3GS units were sold.  It reached its first million units sold as quickly as its predecessor, the iPhone 3G. After the release of the iPhone 4S, the 3GS was still offered for free on a contract until November 2011, when AT&T raised the price to 59 cents with no explanation.
   Reviews of the iPhone 3GS have been mixed. Walt Mossberg of The Wall Street Journal described the device packed with "new features that makes a great product even better, but for many users, the software may be enough of a boost to keep them from buying the new model." Engadget also said that "the additions of video recording, a compass, and a speed bump just don't seem that compelling to us.
Do you ever have an old iPhone 3GS generation?
If your old iPhone 3GS doesn't work anymore, there are tools you can use to remove all the parts of the phone and glue them onto the drawings we've designed.
This is a very interesting DIY activity and special ceremony as if the life of this mobile phone has been redefined.
In the process of disassembling it, you will certainly encounter some problems, maybe you can not disassemble a part or encounter the other problems. You may remember the story and memory of this iPhone before......
It all belongs to you.
Modern intelligent technology brings us a lot of electronic devices.
We enjoy the convenient life and entertainment games it brings, but when this device has been replaced by other more loved mobile phones, we need to do something about it.
They are classic, brilliant, and deserve to be remembered by all iPhone owners.
We provide detailed operation steps, you can view and operate in the following link.
https://xreart.com/blogs/blog/what-to-do-with-your-original-iphone-xreart-teardown-an-framing-tutorial
Use our DIY tool kit and template paper to create beautiful artwork, steps as follows:
Step 1
Layout the parts of your disassembled old iPhone 3GS one by one.
Step 2
Take out the Xreart DIY tool kit, drawings, and glue.
Step 3
Glue the parts you tore down to the corresponding parts on your own situation on template paper.
Step 4
Put the template paper of the installed old iPhone 3GS parts in the frame, you have finished the iPhone 3GS framework, then you get a classic and beautiful artwork.
Once you've framed it, you can place it on your desk, on your wall, and decorate your room, office, or studio.
If the holiday season is around and you are thinking of something special and meaningful to give her/him, this artwork would be a good choice.
When it is hung at her/his home or elsewhere, it will remind him of you whenever he sees it.
The highest sincerity of Xreart.