Blog
iPhone 6: Not just a smartphone, also an art piece
Mar 25, 2023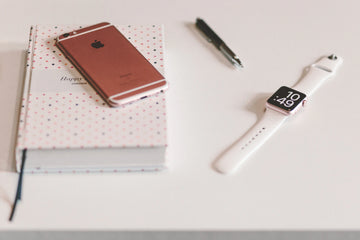 For many people, smartphones have become an essential part of their daily lives. However, for some collectors and tech enthusiasts, smartphones can also be a fascinating art piece. Among these phones, the iPhone 6 is undoubtedly a popular collectible.

The iPhone 6 was first released in 2014, and its design was well-received. It had a very smooth casing with a high-quality metal material, and most importantly, it was Apple's first phone with a larger screen, which allowed users to better enjoy entertainment content such as videos and games. In addition, the camera of the iPhone 6 was also greatly improved, making it one of the best phones on the market at the time.

In addition to its excellent performance and design, the collectible value of the iPhone 6 is also constantly rising. For some collectors, they believe that it represents the pinnacle of Apple's design, representing a specific period of technology and design style, all of which are very valuable. For tech enthusiasts, they are more concerned about its technical performance and the operating system it uses, all of which can become their reasons for collecting.
Whether for collecting purposes or practical purposes, the iPhone 6 is a phone that is well worth owning. Its price in the market is also climbing, so if you have the opportunity to own an iPhone 6, you may want to treasure it.
XreArt Tribute to a classic:
Save 21% more than before, and use an extra 10% off save more.

Code: 10XREART6
Don't miss it!!