Blog
Will you Dispose a Broken iPhone?—A Way to Embrace Green and Sustainability Concepts
Jul 14, 2022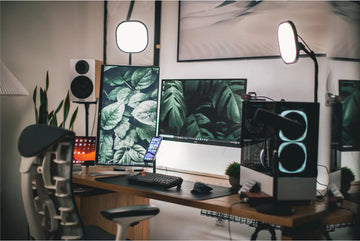 How to change a way to display the broken iPhone?
    15 years ago, Apple began selling the original iPhone in stores.Apple's iPhone is a product that's been years in the making. Apple's designers have been working on it for years, and the Web has been buzzing about Apple's entry into the phone market for just as long—or maybe even longer.[1]Recently major media outlets have started predicting the configuration of the iPhone 14.Although the iPhone is not without a few quirks, it makes good on the hype that surrounded it.Every now and then I think of obsolete models, or even old iPhone that are broken beyond repair.Will you dispose a broken iPhone?
Xreart is a team of former video game engineers and designers, with a vision to build an internet-based DIY community of people who treasure those most classic and iconic tech ideas/pieces. Xreart frame is the ultimate collection for every tech fan and the perfect gift for any tech product owner who ever wanted to explore and discover the core of each of classic tech devices.
We collect the broken iPhone, dismantle and wash them and try to restore them to their original color. There's no need to worry about old batteries getting hot and exploding.We'll replace them with model batteries. If you're a hands-on geek or DIY lover, you can also try dismantling your broken iPhone with a DIY kit designed by Xreart(DIY iPhone Teardown Template Framed Collection,DIY Tools For iPhone,B-6000 Glue Industrial Adhesive For Phone Framing).From the iPhone2G to the iPhoneX, there are currently 12 retro DIY templates framed collectionfor iPhone models.
A Getaway in Your Own Study During the New Normal Today, 58% of US workers now have the option to work where they want at least one day a week, while 35% can work remotely up to five days a week. Flexible work is no longer a temporary pandemic response but an enduring feature of the modern working world. [2]
With more time at home, Xreart DIY gives tech enthusiasts a way to keep their hands busy while relaxing their mind at their leisure. A Way to Embrace Green and Sustainability Concepts The purpose of the Xreart project is of course not just about nostalgia or fun. It is also a way to embrace green and sustainability concepts.
Once completed, the tech enthusiast can proudly display their finished project. Whether it is for one's own collection or as a gift for a friend, Xreart's DIY kit provides tech art with more convenience.
Do you still throw away your bad iPhone now?
[1]iPhone (2007) review: A game-changer years in the making
https://www.macworld.com/article/186335/original-iphone-review-2.html
[2] Americans are embracing flexible work—and they want more of it.
https://www.mckinsey.com/industries/real-estate/our-insights/americans-are-embracing-flexible-work-and-they-want-more-
of-it