Blog
Apple CEO Tim Cook posts in memory of Steve Jobs: Great idea can change the world
Oct 14, 2022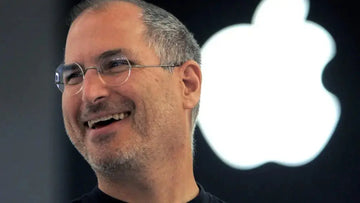 "Great idea can change the world"-Apple CEO Tim Cook posts in memory of Steve Jobs
Last week marked the 11th anniversary of Apple co-founder Steve Jobs' death from pancreatic cancer. Every year, Apple CEO Tim Cook posts in memory of Steve Jobs. This year was no exception, as Cook took to Twitter to remember the tech visionary. This year's tweets included a photo of Jobs and a description of how his work helped catalyze change.

"Steve has shown us all time and time again that a great idea really can change the world." Cook wrote: "We remember him today and forever."

In September, Cook attended the 2022 Code Conference with Jobs' wife, Lauren Powell Jobs, and Joni Ivey, Apple's former chief design officer. The trio discussed Jobs, technology, and other topics, and announced the launch of the Steve Jobs Archive feature site, a website dedicated to the technology leader and his ideas. It includes quotes, video, and audio clips, and will highlight historical material and upcoming future projects.

During the conference, Powell Jobs said, "While we have many items and materials to commemorate, the newly created archive exhibits more about ideas".

In February this year, Cook paid tribute to Jobs on his 67th birthday. In a tweet, he recalled how Jobs urged others to "strive for excellence and leave the world better than we found it".
XreArt takes you on a tour of the most classic and revolutionary tech products by deconstruction art and brings the nostalgia of that era.
XreArt also supports DIY framing, you can disassemble and frame your phone with our DIY Kits and Frame. XreArt Studio hopes that, in this way, we can help you permanently preserve the tech products that are of special significance to you.