First Porsche-designed car-Epoch Echo Series-iPhone Case
Sale price
$34.90USD
Regular price
$34.90USD
Guarantee safe & secure checkout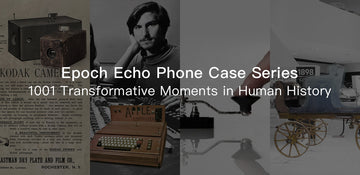 The Egger-Lohner C2 Phaeton (First Porsche-Designed Car)
While the concept of car electrification might seem like a distinctly 21st-century innovation, its roots trace back to a much earlier era. Surprisingly, the very man who founded and lent his name to the renowned Porsche company played a pioneering role in the world of battery-powered mobility.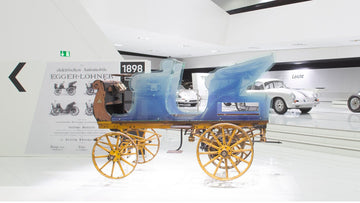 Back in 1898, Ferdinand Porsche introduced the Egger-Lohner C.2 Phaeton, a groundbreaking vehicle equipped with an octagonal electric motor generating up to five PS (horsepower). This innovative creation boasted a top speed of 35km/h and an impressive range of approximately 80km. Ferdinand aptly christened it the 'P1,' signifying its distinction as the very first car designed by Porsche himself.
When I was a kid, my dad gave me this cool model of a first-gen Porsche car, like the ones you see on phone cases. Man, I loved that thing! But then, one day during a move, it disappeared. I was so bummed out.
Now, it's been 20 years since my father left us, and I have become an automotive engineer after graduating from university. So when I saw the phone case recently, my first thought was, "I gotta have it!"
Fits nicely and feels very nice to the touch. Good quality!