First Morse Code Message-Epoch Echo Series-iPhone Case
Sale price
$34.90USD
Regular price
$34.90USD
Guarantee safe & secure checkout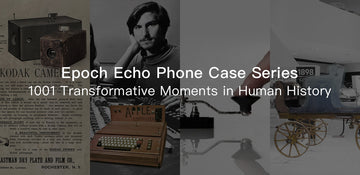 The First Morse Code Message
Type "history of the telegraph" into a search engine and the results will point you to Samuel F. B. Morse. History largely credits him with the invention of both the electromagnetic telegraph and Morse code, which enabled people to send instant messages across long distances. With Morse's successful test of the electromagnetic telegraph on May 24, 1844, the potential for worldwide communication changed forever. The message he sent, "What Hath God Wrought?" traveled via his electromagnetic telegraph from Washington, DC to Baltimore, MD.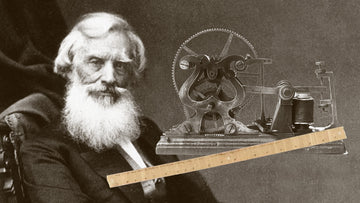 The code, initially employed in 1844, earned various monikers, including Morse landline code, American Morse code, and Railroad Morse, serving as the backbone of railroad telegraphy in the United States until the 1970s.

It's worth noting that in the United States, the last commercial Morse code transmission occurred on July 12, 1999, marking a poignant end to an era. This final transmission was a poignant nod to history, concluding with the very message Samuel Morse himself sent in 1844, "what hath god wrought," followed by the prosign "sk," signifying the end of contact. This symbolic moment paid homage to the profound impact Morse code had on communication over the decades.

Product Details
"What Hath God Wrought?" in American Morse Code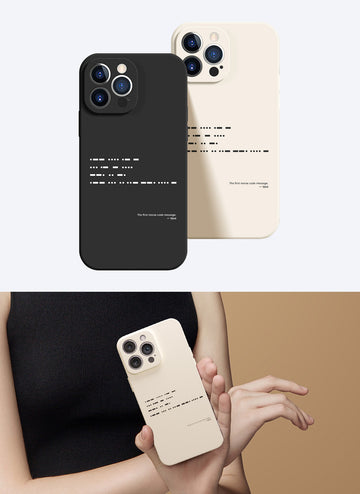 Good case
The product is as described and it fits my iPhone 14 perfectly. The item shipped very quickly.
Soft, Silicone Phone Case
Looked great and was fairly durable with dropping. It fits well on the phone and has been durable. Will purchase again!
Worth!!
This is the second time I've ordered from Xreart. This case is too great!
I love the designs and I've never had an issue with any of their other products. Will definitely be ordering again if I need.