First Apple Computer-Epoch Echo Series-iPhone Case
Sale price
$34.90USD
Regular price
$34.90USD
Guarantee safe & secure checkout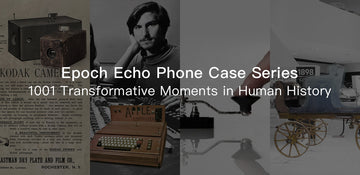 Apple Computer 1
In July 1976, at the Homebrew Computer Club in Palo Alto, California, Wozniak unveiled the inaugural prototype of what would later be known as the Apple 1. This distinctive desktop computer was characterized by its unique feature: it arrived as a single, pre-assembled motherboard, a stark departure from the assembly requirements of other personal computers prevalent during that era.
Wozniak's design for the Apple I was anchored on two fundamental principles: the pursuit of affordability through the minimization of the number of chips, and the capacity to output video to a common household item - the television screen. The Apple I heralded a shift in personal computing. Through the integration of the microprocessor and dynamic RAM, the Apple I convincingly demonstrated how a small, uncomplicated, and cost-effective computer could be brought to fruition.

Despite its limited production run of only approximately 200 units, coupled with the removal of many from circulation due to returns, the Apple I has achieved a coveted status as a prized collector's item.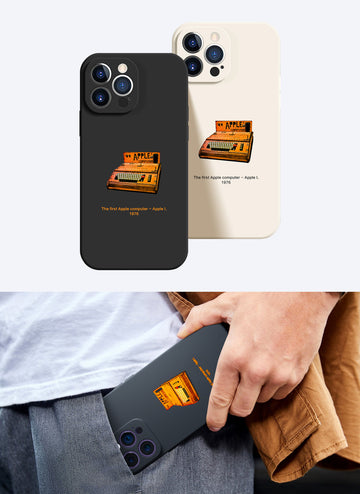 this design is so meaningful, and it's absolutely perfect for my phone! I've got zero complaints about it.
My fingerprints don't leave any marks on the phone case, which is fantastic! I'm a fan of black, but I've bought so many black phone cases in the past, and they always end up covered in my greasy fingerprints. Not with this one though! It's a winner for sure!