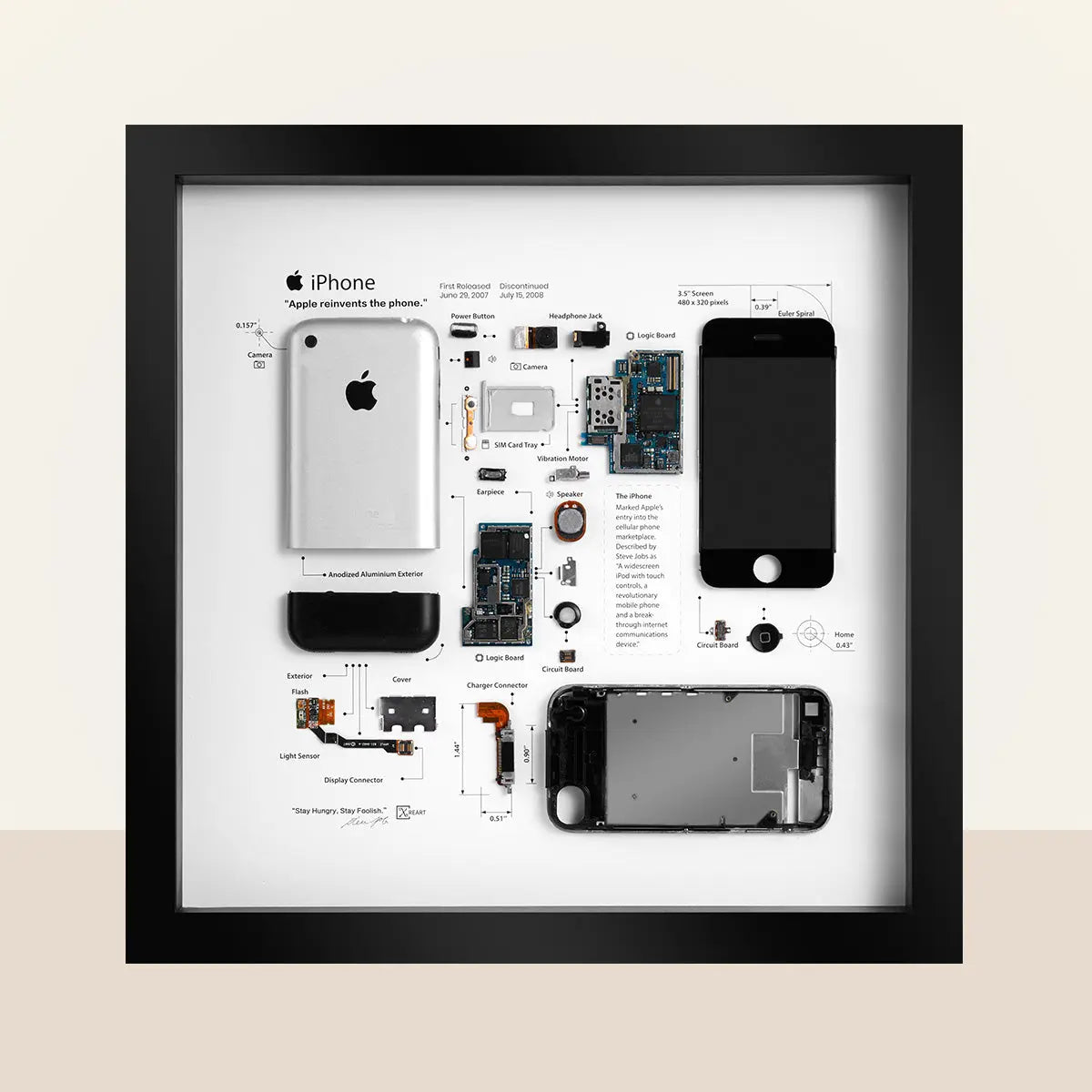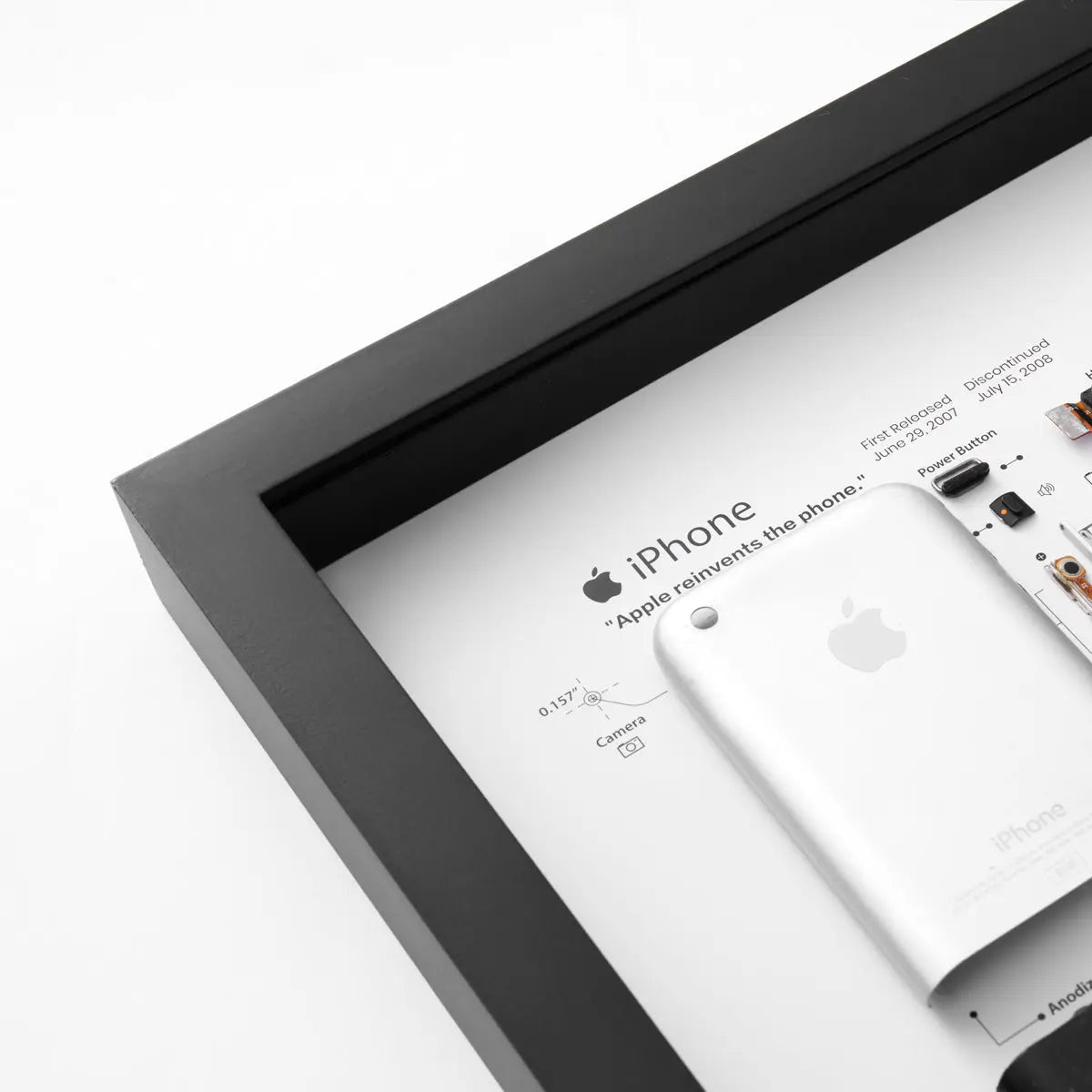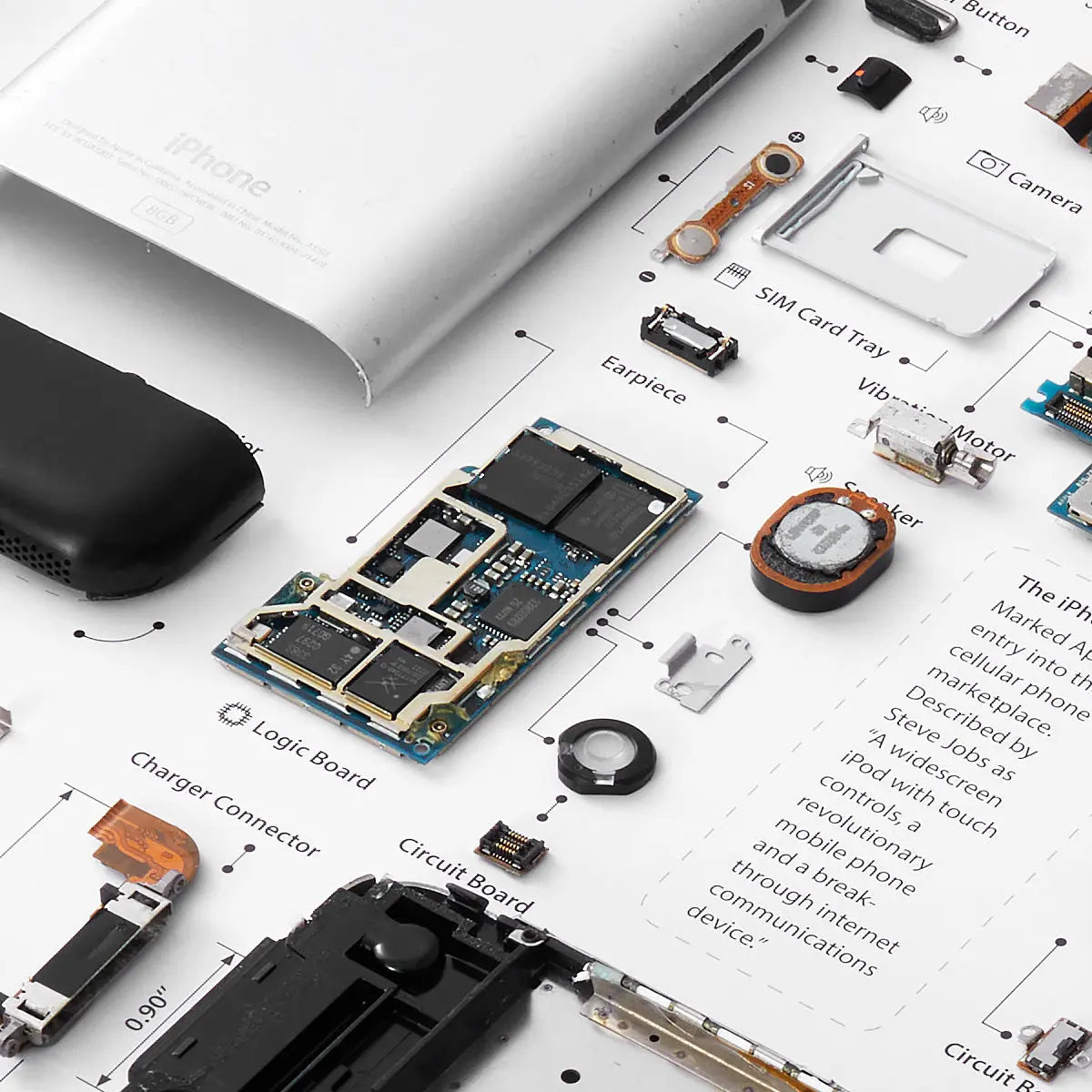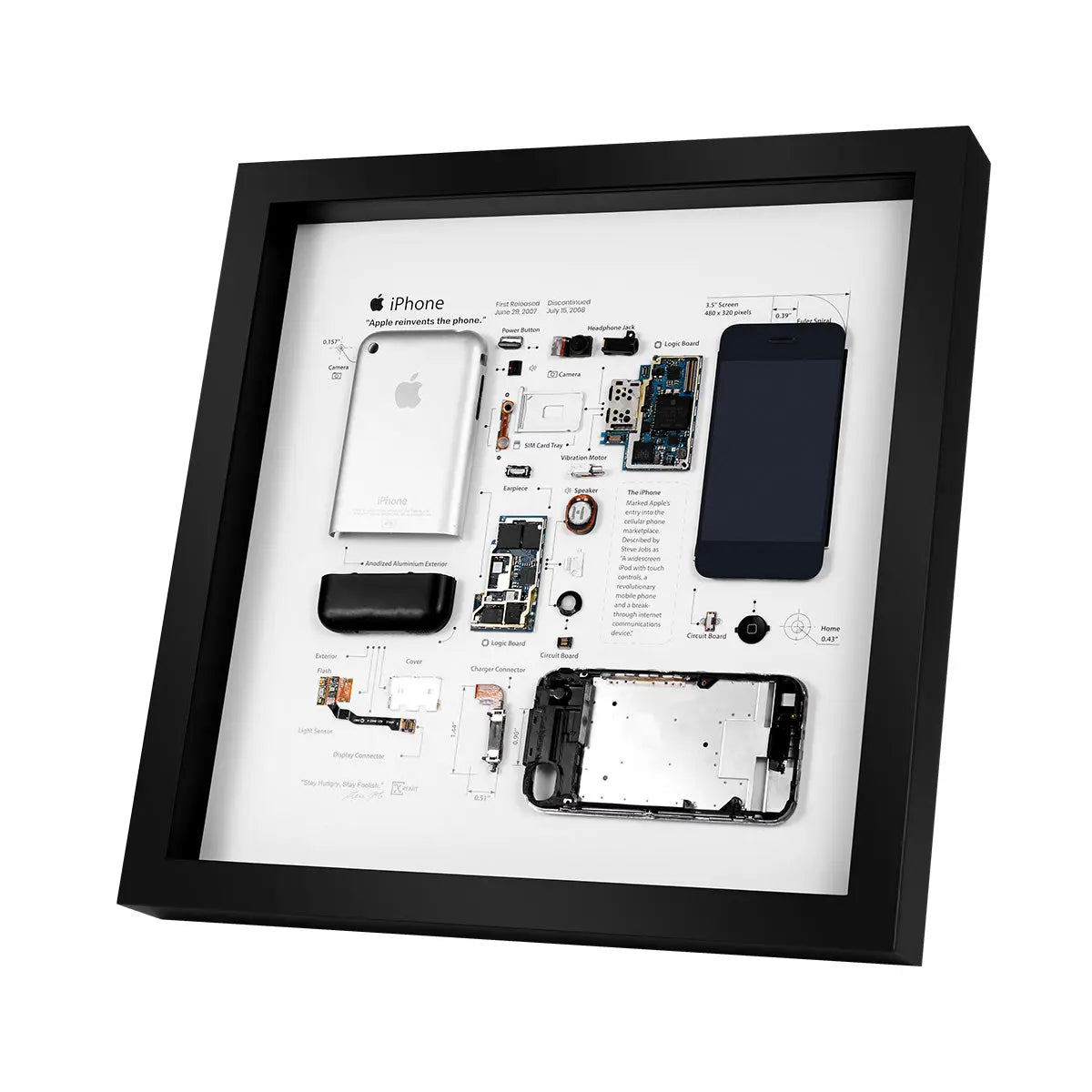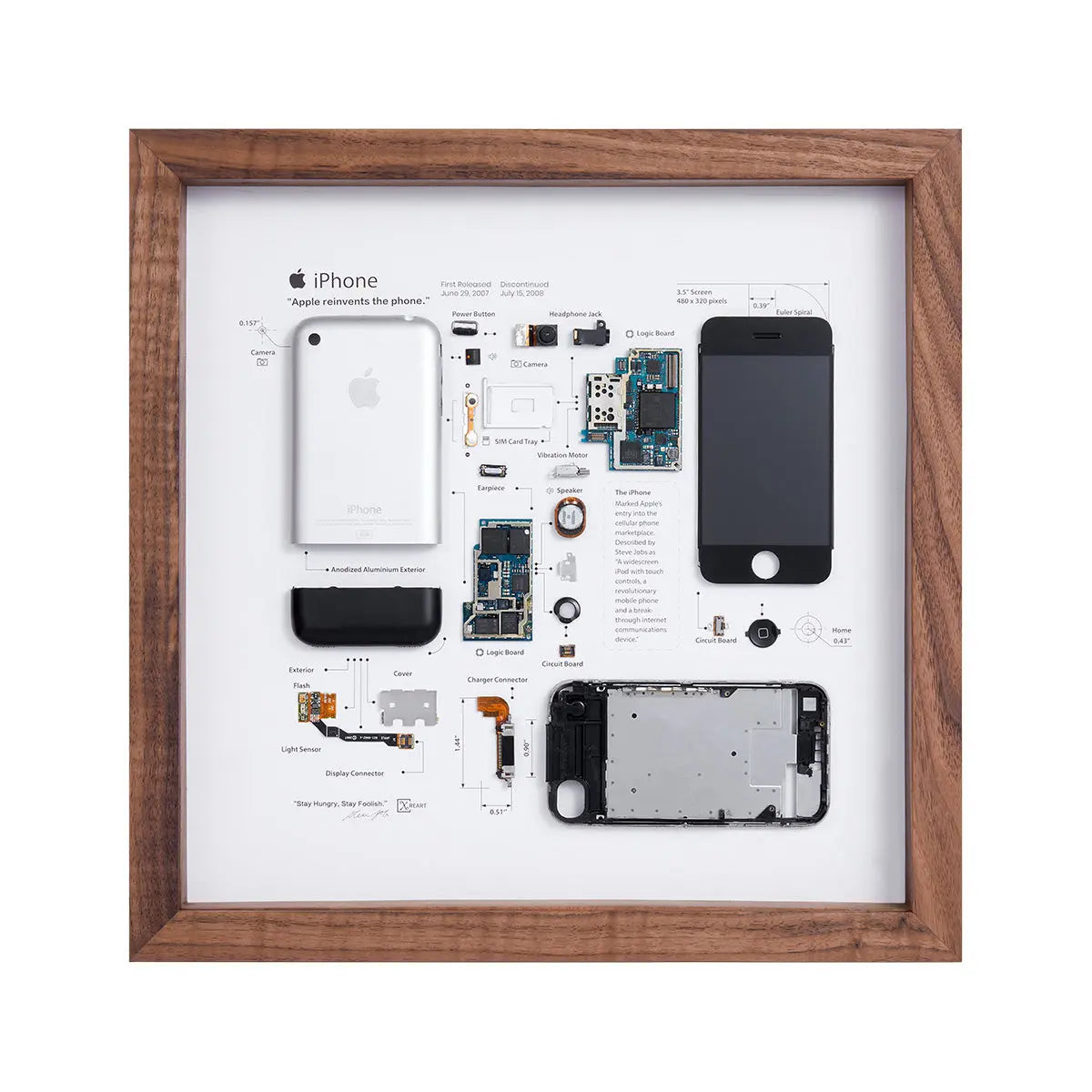 Xreart iPhone 2G (1st Generation)
Sale price
$349.00USD
Regular price
$449.00USD
Guarantee safe & secure checkout
Why Choose XreArt

18-Month Hassle-Free Warranty

30-Day Money-Back Guarantee

Lifetime Customer Support

Fast, Free Worldwide Shipping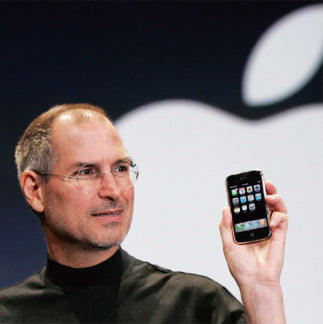 Announced in January 2007 and released the following June, the iPhone marked Apple's entry into the cellular phone marketplace. iPhone was not only a breakthrough digital convergence device ("an iPod, a phone, and an Internet communicator" all in one), but it also changed the way we communicate and the way we look at our phones. The iPhone is one of the most important products in Smartphone history.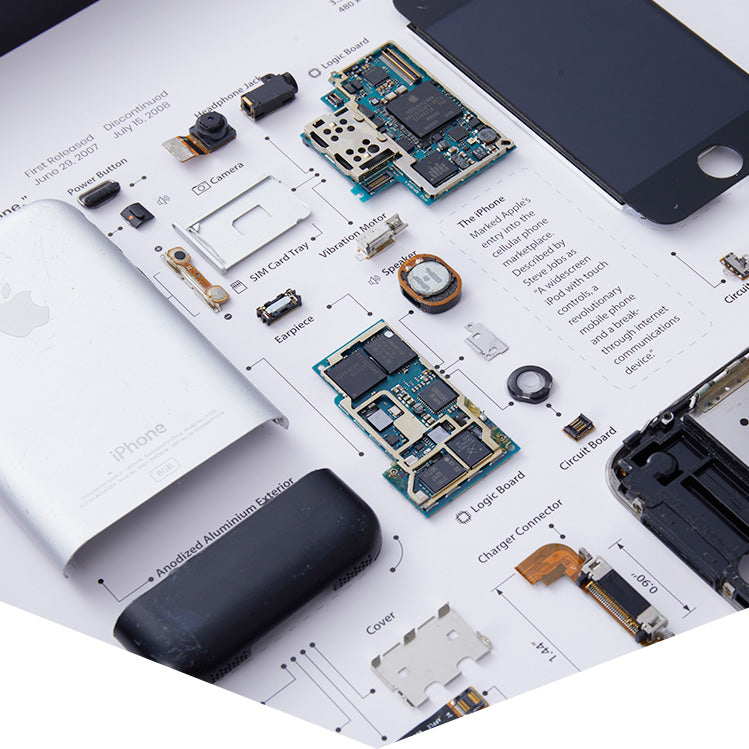 IPHONE 1ST IS BECOMING RARE
We started collecting the iPhone 1st Generation five years ago, but they are becoming increasingly rare. Only a few of the hundreds of phones we acquired had a decent appearance and complete parts that are suitable for building tech frames.
GLIMPSE INTO A GREAT PRODUCT FROM DETAILS
The iPhone 1st Generation has become a legend in many people's hearts, and by making them disassembled tech art, their spirits are revived. Through these framed artworks, people can perceive the changing eras and the founder's unparalleled ambition.
IPHONE 1ST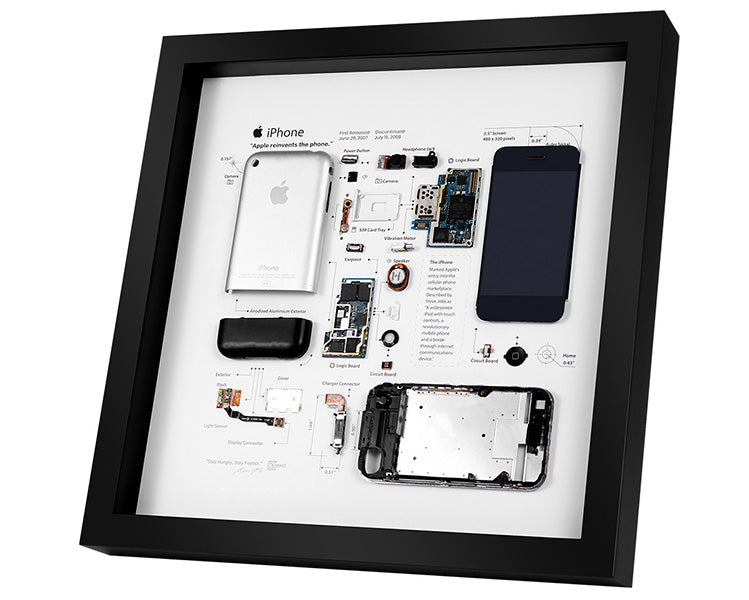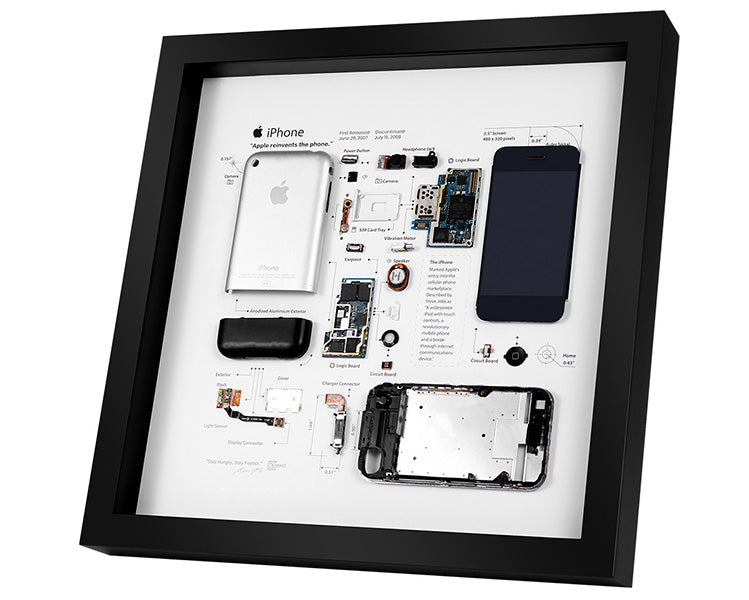 Model: iPhone 2G (1st)
Template paper size: 300*300 mm /11.8*11.8 in
Frame size: 328*328*38.5 mm / 12.9*12.9*1.5 in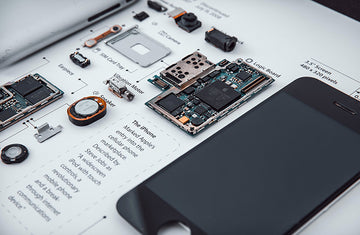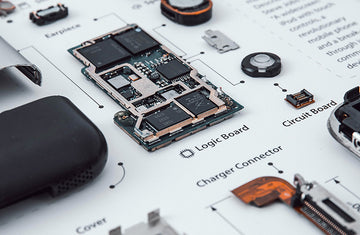 VALUABLE COLLECTIBLE
Best Personal Art collection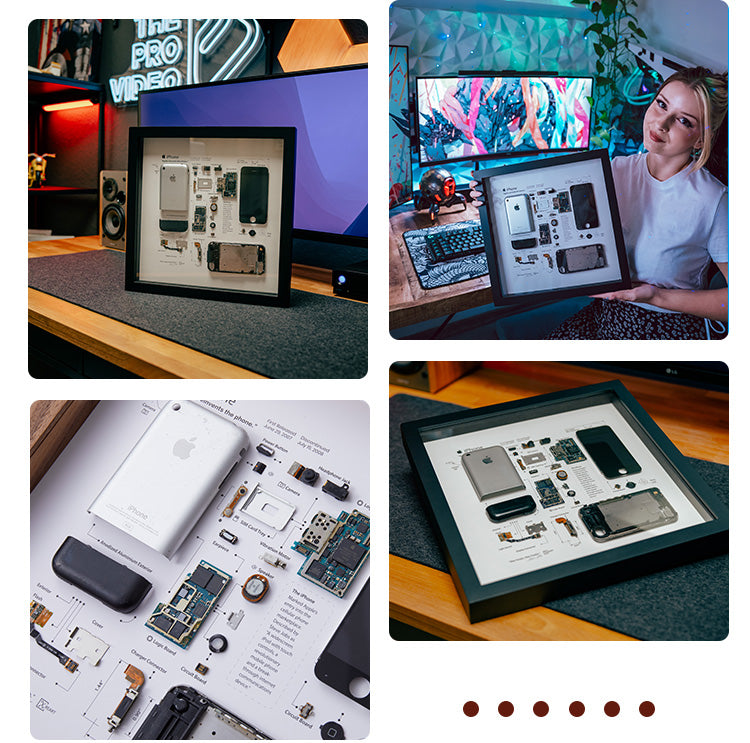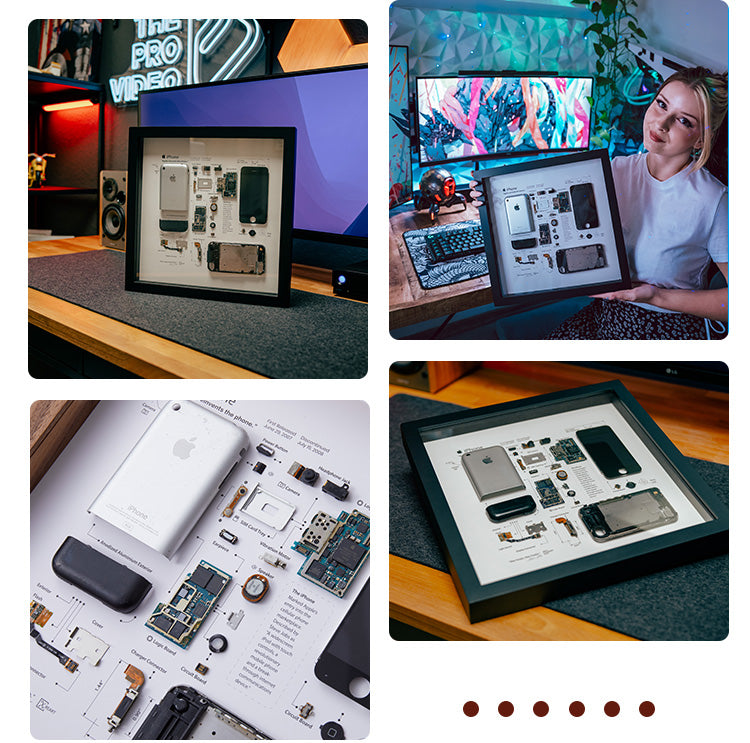 XreArt reshaped the way we look at technologies that changed our lives, by turning classic electronic products into works of art with its creative design and exquisite craftsmanship.
FAQs
Are the phones framed real?
Yes, we source used phones and tear down and redesign them, a process that includes disassembling, cleaning, sterilization, redesigning, framing and more, eventually resulting in a framed artwork. Remarks: We use dummy battery case models to avoid likely risks that include the escape of hazardous gases & poison chemicals due to bursts, etc.
Do you ship internationally?
Yes, we ship to over 100 countries worldwide through fast and reliable delivery partners from our international suppliers, so packages usually arrive at your doorstep between 4-20 business days after you place your order.
How long does it typically take to receive my XreArt frame?
XreArt offers Standard Shipping to over 100 countries in the world. This method of shipping typically takes 4-20 business days to arrive. We also offer expedited shipping option for some countries/regions, and it will take around 4-10 business days.
What payment methods does XreArt accept?
We accept all major credit cards (Visa, Mastercard, American Express, JCB, and Discover), as well as Apple Pay, PayPal.
Do you have custom frame kits to frame my own phone?
Yes, we offer Custom Frame Kits for your phones. More models will come soon. You can subscribe to our newsletter for more details in the future.
Iconic Object
Absolutely must have item for every nerd
I was surprised at how beautiful this frame was!
It uses tempered glass with high light transmittance, the whole product is very gorgeous.
quite an awesome gift.
Absolutely beyond my imagination of this iphone frame, I love this birthday gift as a Leo boy!!! Love it!
A Lovely piece!! Got this for my father for father's day, and it was a hit. Thank you!
Fast delivery and good quality